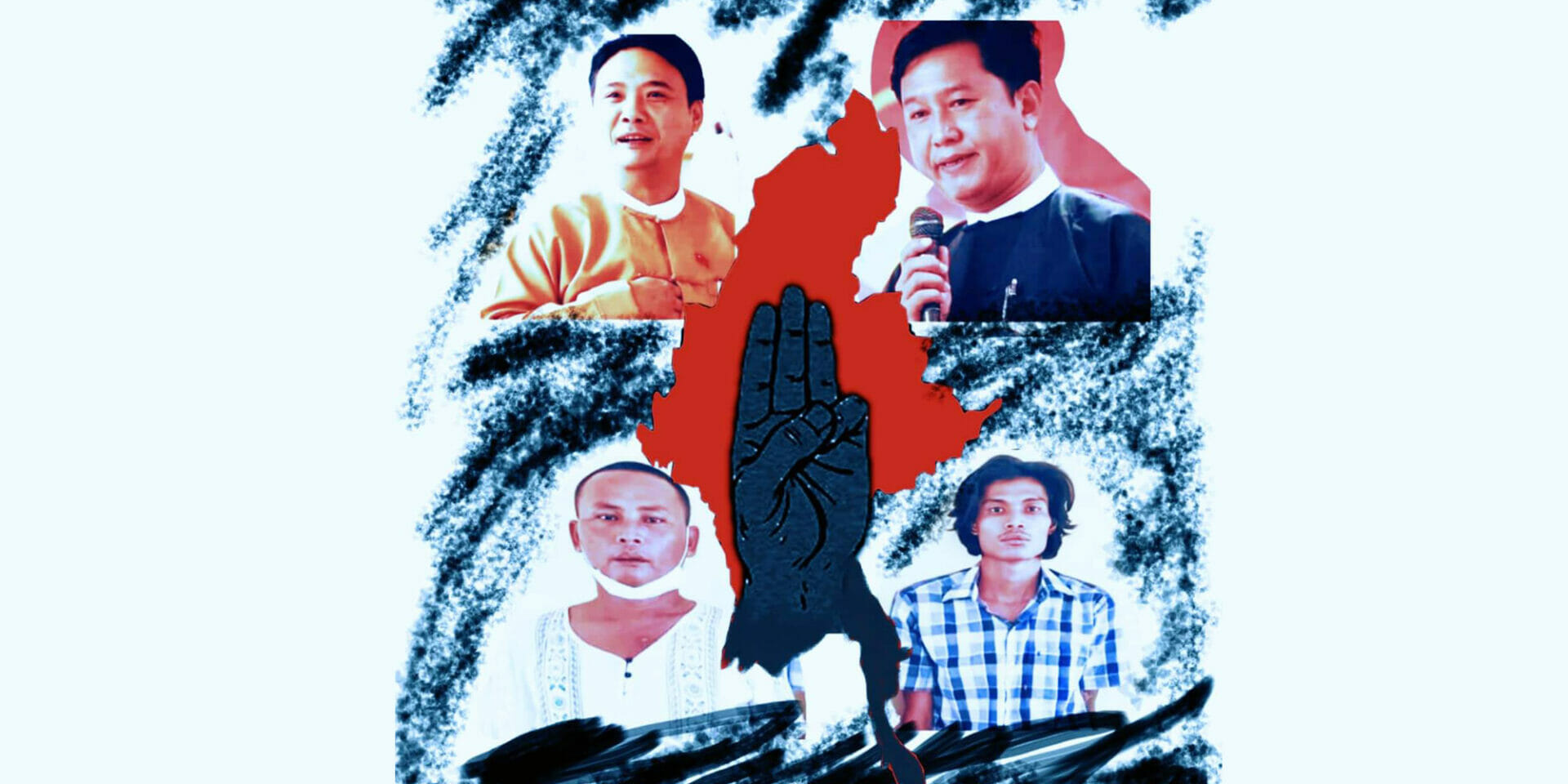 [Trigger Warning: killings and dehumanization]
The Asia-Pacific Research Network (APRN) registers its condemnation on the execution of four activists by the Myanmar military dictatorship last July 25. Reports say that the victims namely Kyaw Min Yu, Phyo Zeyar Thaw, Hla Myo Aung, and Aung Thura Zaw were accused of "aiding armed rebels," which according to the regime, warranted their punishment.

With over a year in power, the military junta in Myanmar have committed thousands of human rights violations ranging from arbitrary arrests and detention to executions as recorded and reported by the Assistance Association for Political Prisoners (AAPP). While the military rule was denounced globally since its onset, the human rights situation in the country remains bleak.

The continuing mass incarcerations, harassment, and worse, the execution of activists and dissenters in Myanmar further constrict the already narrowing civic spaces in the South-east Asian country. This situation makes Myanmar an emblematic case in the rise of repressive regimes worldwide.

Under the continued martial rule, the country becomes a piece in the puzzle of what is Asia-Pacific right now—a region struggling against the tightening grip of fascism and neoliberal tyranny as experienced in Kashmir, India, Pakistan, Philippines, Palestine, Vietnam, Taiwan, and Hong Kong, among others. The trend of alarming conservative and repressive policies in many countries continue as old and new right-wing leaders gain power in the region.

While the Association of Southeast Asian Nations (ASEAN) expressed dismay over the executions however, there is a need to step up and take a more exacting position on these grandscale rights violations. This human rights crisis merits urgency as the dissenters, activists, and rights defenders in Myanmar face grave danger on a daily basis.
We urge the United Nations Human Rights Council to probe the scale of the violations in the country and ensure that the perpetrators are tried for crimes against humanity in the International Criminal Court. In line with this, it is imperative for civil society organizations (CSOs) and people's movements across the region to take the helm in building solidarity and increasing the international pressure to halt the junta's repression.
As one of its core principles, APRN stands firm on the issue of social justice. The people has the collective right to fight back against oppression. The struggle for a peaceful and democratic society is not and will never be a criminal offense.

Thus, we join the civil society and peoples movements across the world in calling for the release of all 11,808 political prisoners, 74 of which are in death row, and to continue supporting the Burmese people's right to free themselves from fascism and their fight for self-determination.

We will continue to support the people's fight to reject fascists and fascism in all its forms. Again, APRN stands in solidarity with the people of Myanmar in reclaiming their democracy and upholding their rights and dignity.