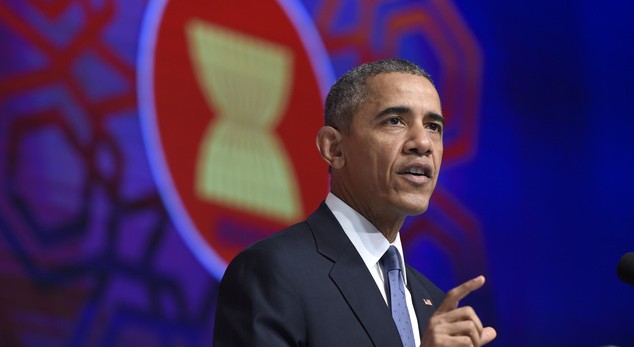 Sign-on Statement on the 28 & 29th ASEAN Summit and the 11th East Asia Summit
August 2016
As the ASEAN (Association of Southeast Asian Nations) holds 28th and 29th summit concurrently with the 11th East Asia Summit (EAS) in Vientiane, Laos from 3-8 September 2016, civil society across Asia Pacific calls attention to the intensifying neoliberal agenda in the region as it seeks integration in the economic, political security, and socio-cultural spheres.
ASEAN Thrust for Neoliberal Integration
The ASEAN's political thrust is to fully realize a so-called ASEAN Community that is built around three "pillars" namely the ASEAN Political-Security Community (APSC), ASEAN Economic Community (AEC), and ASEAN Socio-Cultural Community (ASCC). Looking at the ASEAN Vision 2025 however, the whole framework presents the fundamental problem of a neoliberal economic pillar that drives the whole integration process altogether. The AEC is considered to be the most developed pillar among the three and is meant to further open up ASEAN economies to monopoly capitalist trade and investments.
Under the AEC blueprint, ASEAN economies are expected to become a single market and production base that seeks to facilitate the free flow of goods and skilled labor. But the neoliberal thrust of the AEC however can only aggravate existing inequalities between and within member countries. Countries that stand to gain from the integration are those with higher levels of technology and infrastructure already in place while less developed countries are left with lesser value functions in the global production process. This uneven playing field allows more advanced economies to maintain their position in the upper tier of the value chain as development in weaker economies become increasingly distorted.
Even at the country level, the uneven distribution of gains will exacerbate the wage gap between skilled and unskilled workers, and create fewer employment opportunities for women. The sectors that are expected to experience job growth such as transport and construction are also prone to be informal and vulnerable. In addition, the increased migration of low to medium-skilled workers without their rights properly protected, will subject a greater number of migrant workers to human rights abuses.
As part of ASEAN's economic integration objectives, a wide range of 'enhanced' investment protection measures are now in place. The investor-state dispute settlement (ISDS) for example allows investors to sue governments over actions that "harm" expected future profits – giving corporations the power to challenge state actions that are meant to protect public welfare and interest, including providing a living wage, implementing agrarian reform, ensuring health and safety of the public from hazards, sound environmental policies, and so on.
In addition, governments are compelled to provide security and protection to investments which must be granted at all times. The so-called 'investment defense forces' essentially use military and paramilitary units to protect investor interests and crush local resistance in areas rich in natural resources – the same areas that serve as havens for big mining and logging corporations.
Competing Interests in the Region
Southeast Asia remains an important region in terms of economic and political value. Its combined population of 633 million and an increasing gross domestic product (GDP) of $2.4 trillion[2] make it a hotbed for foreign investment opportunities. Eight of the ten busiest container ports in the world are located in the Asia Pacific region, almost 30 percent of the world's maritime trade routes pass through the South China/West Philippine Sea every year while around $1.2 trillion worth of products going to the United States transit the region's sea routes. The rich resources, cheap labor and vital trade routes in the ASEAN region make it a strategic target for United States' and China's economic, political and military control.
In this context, the US continues to pursue its strategic pivot to Asia. In efforts to secure its own sphere of influence in the region, it has escalated military operations by deploying tens of thousands of military troops and maintains hundreds of military bases in Asia Pacific. Japan and Korea alone hosts over 80,000 US military personnel – a stark difference from the 65,000 troops currently stationed in Europe and 35,000 deployed in the Middle East[3]. China on the other hand has embarked on a substantial modernization of its maritime military forces and naval capabilities in a bid to enforce its claim in the South China Sea. It has forcibly reclaimed reefs and built airstrips capable of hosting military equipment sparking tensions with competing claimants – the Philippines and Vietnam.
Complementing these militarist and diplomatic advances is a layer of economic offensives which include the push to ratify the Trans-Pacific Partnership Agreement (TPP) – a mega-regional free trade agreement composed of the US and 11 Pacific Rim countries notably excluding China. The TPP is seen to advance favorable conditions for the US to consolidate strategic alliances with ASEAN countries participating in the trade deal: Borneo, Malaysia, Vietnam, and Singapore. Philippines and Thailand have already expressed their desire to join the TPP.
The TPP however does not go unchallenged – as a means to counter US economic offensives, the China-led Regional Comprehensive Economic Partnership (RCEP) is recently gaining steam with a deadline to finish negotiations by the end of 2016. The RCEP excludes the US and covers all ASEAN member states along with China, India, Japan, Australia, New Zealand and South Korea. The rise of these two mega-regional FTAs represents the heightening contention between US and China over who sets trade rules in the region and eventually re-orient the Asian supply and value chain to their favor.
It must be made clear however that both agreements pose major threats and equally devastating impacts on people's rights and sovereignty across the region. Despite the seemingly competing interests between the two trade pacts – it must be pointed out that both the RCEP and the TPP find grounding in, and act as extensions of the WTO (World Trade Organization) framework constituting the neoliberal objective of profit accumulation and the concentration of wealth and resources at the hands of global corporate elites.
This also poses critical problems especially in the context of ASEAN integration as both the TPP and RCEP endorse the ISDS – heavily criticized for favoring corporations. With ISDS already present in the ASEAN Comprehensive Investment Agreement (ACIA), inclusion in these trade deals will cement investor's rights to sue governments and will severely limit ASEAN member states' right to regulate. Once these agreements come into force, rich countries and their corporations can block national social and environmental protection policies by filing claims in ISDS tribunals and even dictate policies that will bolster corporate profit at the expense of dropping public interest laws leading to the corporate re-colonization of ASEAN economies.
The need for genuine people's solidarity
Indeed, ASEAN's model of regional integration operates under the neoliberal economic framework that begets corporate-led incursions posing grave threats to national sovereignty and people's rights across the region. The proliferation of trade and investment deals within and between ASEAN and global economic superpowers support monopoly capitalism's insatiable drive for superprofits. Weak domestic industries and agricultural systems are subjected to foreign monopoly control while public services and utilities are gradually taken over. Developing ASEAN states are increasingly forced to compete with each other to attract foreign investment largely through labor repression, flexibilization and wage depression. This direction is further fueled by US interests to reinforce its stronghold in Asia Pacific and counter China's aggression. At the same time, multinational corporations are increasingly being awarded the freedom to exploit the natural resources of developing economies in the region including their wealth, and labor power under the guise of 'development'. Militarization spreads across Asia displacing entire populations and subjecting the people, especially women, children and indigenous peoples to violence, threats, harassment and extrajudicial killings.
An alternative to this model of integration must advance each country's national economic interests free from the dictates of any foreign power. It must essentially do away with the market-led growth framework which ASEAN espouses and is founded upon. As a counterpose to this neoliberal notion of integration, a pro-people alternative must be forged along the principles of solidarity, cooperation and complementarity among states; it must recognize and uphold people's sovereignty and people's rights; premised on friendship and peaceful co-existence; it must pursue environmental sustainability and finally, direct the accountability of States and the private sector to the people.
Throughout the region, the people are asserting their sovereignty in various fronts to resist neoliberal and militarist policies. In the Philippines, indigenous Lumad communities remain irrepressible in asserting their right to land and in exposing mining and plantation investment schemes that continue to threaten their ancestral lands with the states use of military and paramilitary forces to protect investor interests. Thousands of farmers in Indonesia are relentless in demanding land ownership that has long been overdue. In Cambodia, women's garment-workers are fighting for living wages and safe working conditions. Malaysians have conducted mass protests calling for government accountability and clean elections.
All over the region, peoples movements and activists have repeatedly come together to demand ASEAN governments to uphold peoples rights . We are calling on people's organizations and the CSO community across the region to join Asia Pacific people in resisting the elite-centred ASEAN integration, the rise of militarism and neoliberal trade agreements. ###
Signed:
Organization
Country
Center for Participatory Research and Development -CPRD,
Bangladesh
Participatory Research Action Network- PRAN, Bangladesh
Bangladesh
Ubinig/ narigrantha Prabartana
Bangladesh
Working Group for Peace (WGP)
Cambodia
Gender and Development for Cambodia (GADC)
Cambodia
Positive Change for Cambodia (PCC) s
Cambodia
Asia Monitor Resource Centre (AMRC)
Hongkong
Asia Pacific Mission for Migrants
Hongkong
Advasi Navjeewan Gathan navjyoi Agua (ANGNA
India
APVVU
India
SAHANIVASA
India
NISARGA
India
Association for promotion sustainable development. Hisar.
India
Seeds-India
India
Resistance and Alternatives on Globalization (RAG)
Indonesia
kiribati association of non-government organization –
Kiribati
Association for Improving Reading Stadard of Multi-Ethnic People Adapt to Climate Change
Laos
CBR Network
Malaysia
Jaringan Rakyat Tertindas (JERIT) (Oppressed peoples movement)
Malaysia
Malaysians Against Death Penalty and Torture (MADPET)
Malaysia
Committee for Asian Women
Malaysia
Metta Development Foundation
Myanmar
POINT Myanmar
Myanmar
Association of Human Rights Defenders and Promoters- HRDP( Myanmar)
Myanmar
Alternative ASEAN Network on Burma
Myanmar
Airavati
Myanmar
Burma Partnership
Mynamar
Forum for Community Upliftment System (FOCUS Nepal) Dhading
Nepal
National Youth Federation Nepal (NYFN)
Nepal
NGO-Federation of Nepalese Indigenous Nationalities (NGO-FONIN)
Nepal
LAHURNIP
Nepal
Kirat Youth Society (KYS)
Nepal
Kirat Chamling Language Culture Development Association (KCLCDA),
Nepal
People Unity Youth Society (PUYS)
Nepal
Unity Society Nepal,
Nepal
Active Society Nepal (ASN)
Nepal
Youth Awareness Society Nepal (YASN)
Nepal
Indigenous Nationalities Women Youth Network (INWYN)
Nepal
Kirat Chamling Association (KCA)
Nepal
Kirat Chamling Youth Society (KCYS)
Nepal
Youth NGO-Federation (YNF)
Nepal
Indigenous Nationalities Women Network, Makawanpur (INWN)
Nepal
Chundevi Society Nepal
Nepal
Kirat Chamling Khambatim
Nepal
Pacific Islands Association of NGOs
New Zealand
Pacific Women's Indigenous Networks
New Zealand
Pacific Regional Language Partnership
New Zealand
Vagahau Niue Trust
New Zealand
Pacific-New Zealand CSOs Fono
New Zealand
Kilusan Para sa Repormang Agraryo at Katarungang Panlipunan (KATARUNGAN)
Philippines
Freedom from Debt Coalition
Philippines
PAHRA
Philippines
Focus on the Global South
Philippines
Sentro ng mga Ngakakaisa at Progresibong Manggagawa (SENTRO)
Philippines
MASIPAG
Philippines
Center for Women's Resources
Philippines
Initiatives for International Dialogue (IID)
Philippines
IBON Foundation
Philippines
Cordillera Women's Education Action Research Center (CWEARC).
Philippines
Katribu Kalipunan ng Katutubong Mamamayan ng Pilipinas
Philippines
WomanHealth Philippines
Philippines
KAMP (Campaign for a Life of Dignity)
Philippines
Center for Environmental Concerns
Philippines
PINAY(Filipino Women's Organization in Quebec)
Canada
Community Development Services (CDS)
Sri Lanka
Asia Pacific Forum on Women, Law and Development (APWLD)
Thailand
SCODE
Vietnam
Borko Peoples Human Rights Organisation/Borok Indigenous Tribal People Development Center