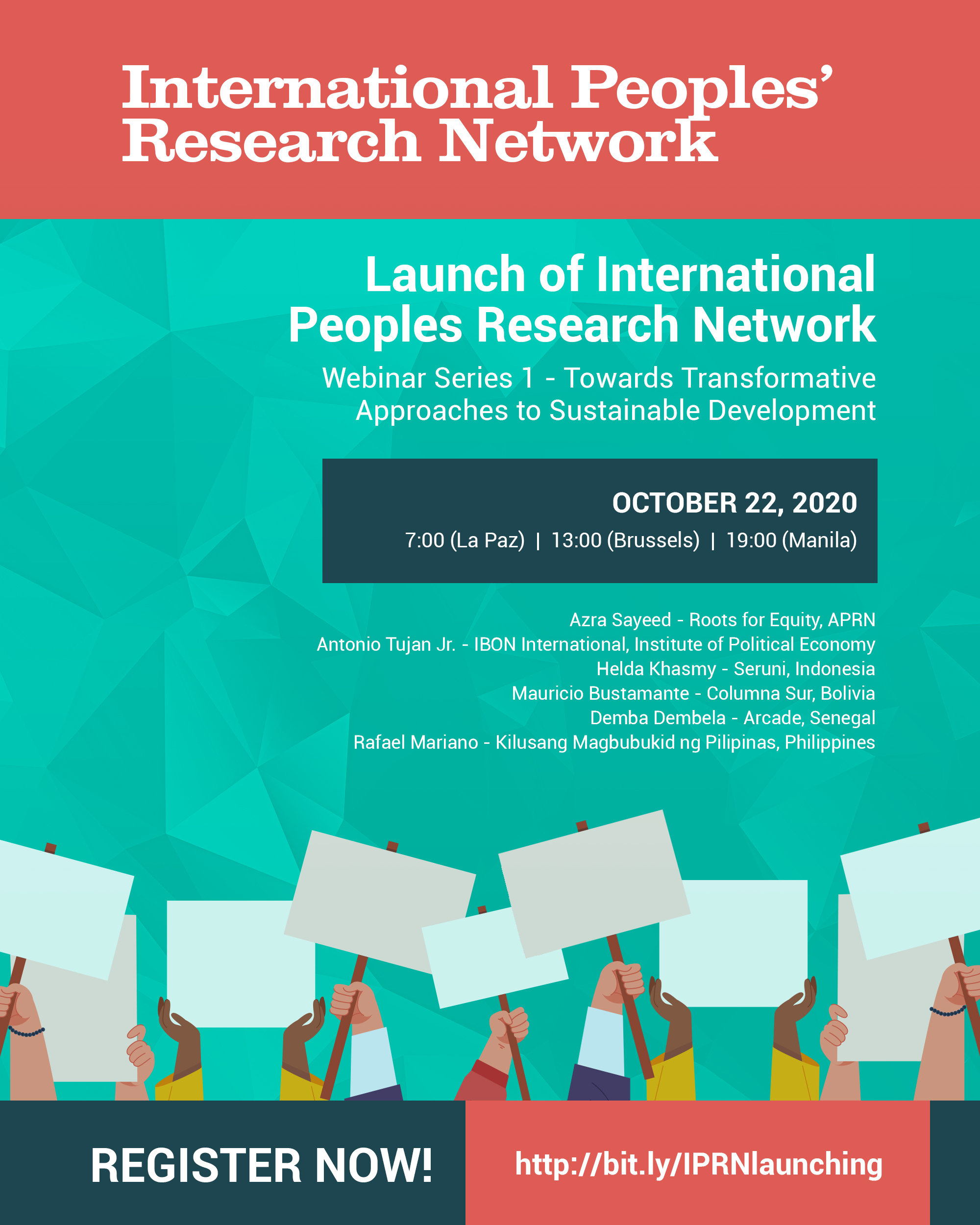 We are inviting everyone to join the global launching of the International Peoples' Research Network (IPRN) on Thursday, 22 October 2020, [7:00 La Paz/13:00 Brussels/19:00 Manila].
To participate in the event, please click here: bit.ly/IPRNlaunching
For your guide to your local timezone: https://bit.ly/2SFRYyg
In line with this, an online discussion entitled "Towards Transformative Approaches to Sustainable Development" will be held to introduce IPRN's mission on promoting people's research as a key contributor to democratic development.
Our featured speakers will be from various sectors and NGOs across the globe: Dr. Azra Sayeed of Roots for Equity and co-chairperson of the Asia- Pacific Research Network (APRN), Antonio Tujan Jr. of Ibon International and Institute of Political Economy, Helda Khasmy of Seruni – Indonesia, Mauricio Bustamante of Columna Sur – Bolivia, Demba Dembela of Arcade – Senegal, and Rafael Mariano of Kilusang Magbubukid ng Pilipinas – Philippines.