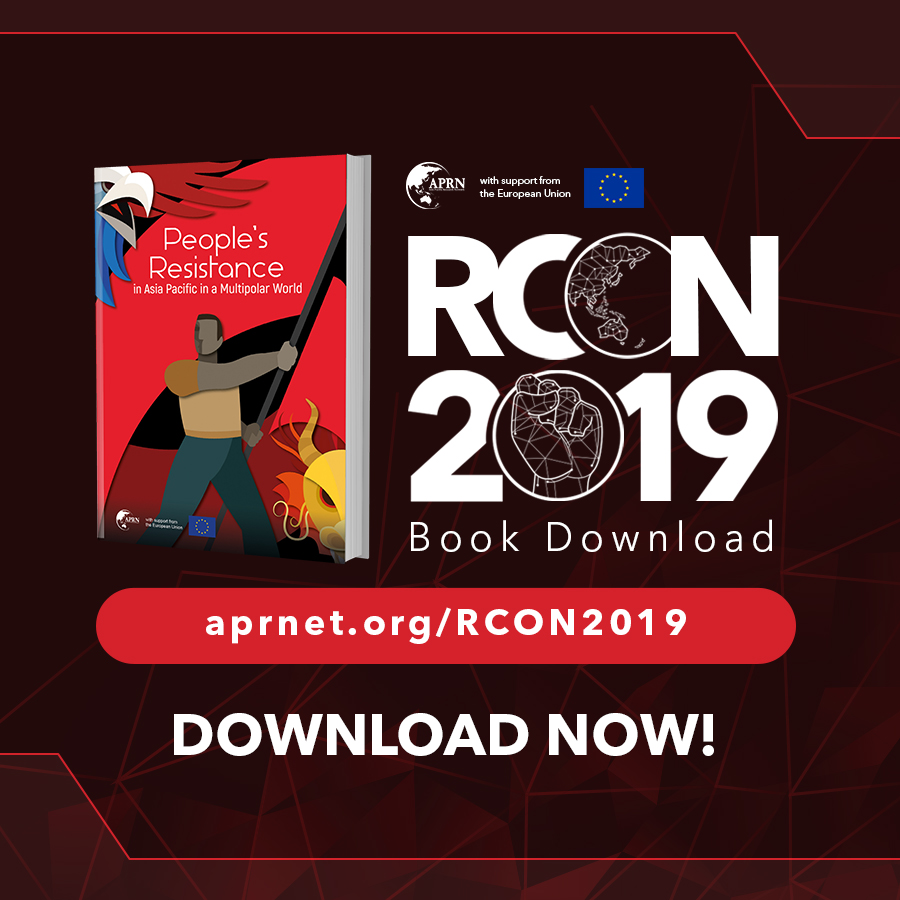 The Research Conference 2019 compendium is finally available! The People's Resistance in a Multipolar World: Research Case Studies on Militarization and Conflicts in Asia Pacific is a compilation of studies made by People's Organizations across the region.
It has two main sections:
(a) geopolitical & geo-economic dimensions of a multipolar world, and;
(b) people's resistance and the continuing struggle for just peace
Find out how growing tensions between hegemonies affect the Asia Pacific from the people themselves.
👉 Get the downloadable soft copy version here
👉 For hard copy requests, please email us at: [email protected]