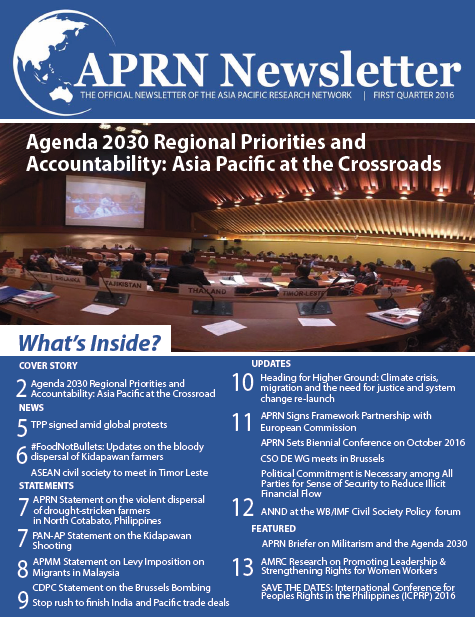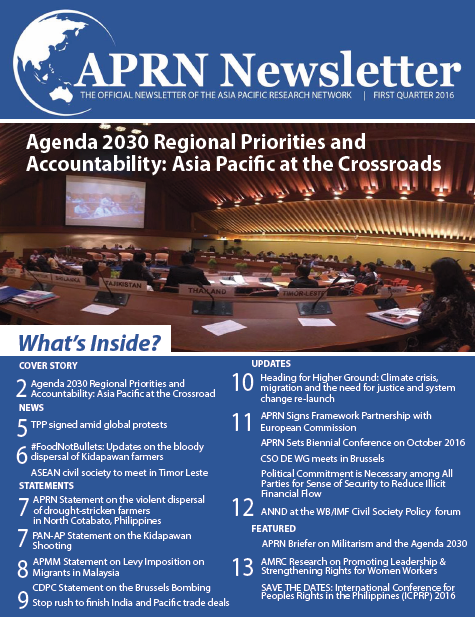 APRN's Newsletter for the First Quarter of 2016 is now available. This issue cover the following topics:
Agenda 2030 and the Recent APFSD
Trade – TPP updates
Upcoming ASEAN Civil Society Conference
Updates on the #FoodNotBullets campaign
And some updates from the network, including the Biennial Conference in October!
Download a free copy here.