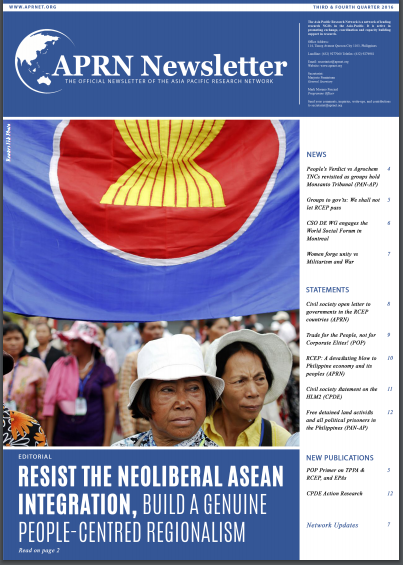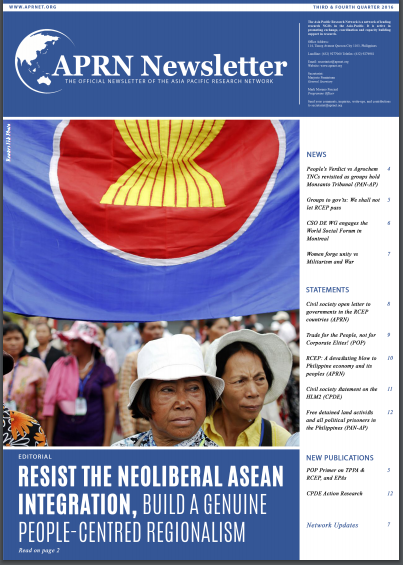 APRN's newsletter for the third and fourth quarters of 2016 is now available. This issue covers:
The 28th and 29th Summit of Association of Southeast Asian Nations (ASEAN) in Laos
Regional Comprehensive Economic Partnership (RCEP) ministerial meeting in Cebu
16 RCEP Negotiation Round in Indonesia
APRN's participation at the World Social Forum in Montreal, Canada (WSF 2016)
GPEDC 2nd High-Level Meeting (HLM2) in Nairobi, Kenya
People Over Profit Unity Statement, and other network updates.
You can download a copy here.